Testing protective relays workshop (EN)
Primary and Secundary testing with the Megger Sverker 900
Protective relays are used extensively across the power system to remove any element from service that suffers a short circuit, starts to operate abnormally or poses a risk to the operation of the system. The relaying equipment is aided in this task by instrument transformers that sense power conditions and circuit breakers that are capable of disconnecting the faulty element when called upon by the relaying equipment. Periodic testing should be done at least every 2 years.
This free one-day training (English spoken) is explaining theory and best practises about commissioning and testing of protective relays.
Illustrations and hands-on with the Megger Sverker 900 clarify the subject matter.
The Megger experts Klaus Spitzenberg and Peter Wienhold are happy to share their experience and expertise with you during this free training.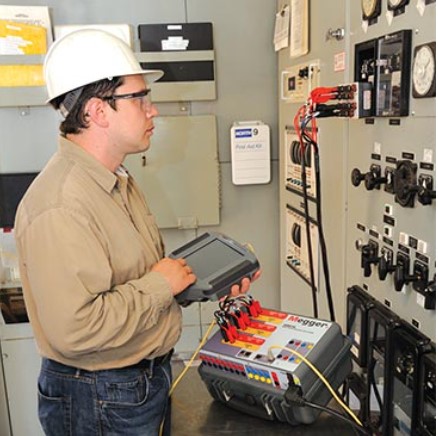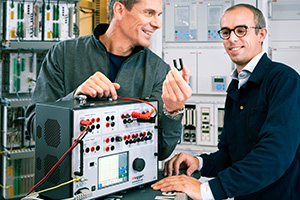 Schedule
| | |
| --- | --- |
| 8:30-09:00 | Welcome |
| 09:00-10:30 | Basics & Scope of Protection Commissioning |
| 10:30-10:45 | Coffee break |
| 10:45-12:00 | Presentation of Test Equipment used |
| 12:00-13:00 | Lunch break |
| 13:00-14:30 | CT tests – Secondary Protection Test |
| 14:30-14:45 | Coffee break |
| 14:45-16:00 | Final Checks Discussion |
| From 16:00 | Individual discussions and device presentation |

Free participation

Or send a message to events@seba-service.be